The 4 Hour Marathon Race Strategy Part 2
Welcome to Part 2 of The 4 Hour Marathon Race Strategy, if you missed the first part:
Click here to view The 4 Hour Marathon Race Strategy part 1.
Section 4: 23 - 26.2 Miles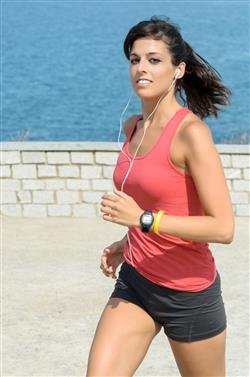 This is the final section of the marathon.  If you're making your 4 hour goal finish, you've been running for about 3 and 1/2 hours.  You may be feeling exhausted.  Your legs may be getting quite sore, heavy, and difficult to move.  Being tired and sore at this point is normal.  Barring any excruciating, sharp pain - push on!
There's a great psychological trick to get you through this last section.  When it hurts and you feel yourself losing pace, focus on how good it will feel to cross the finish line.  Imagine your family and friends there to cheer you on.  Imagine raising your arms in the air in the joy of finishing with a great time!
These positive thoughts will replace the negative ones pushing their way into your mind.  Staying positive is the most important thing you can do in this section.  
For pacing, aim for 10 min/miles, and if you have a bit of buffer, take a few seconds to walk through a water stop and lower your heart rate a bit.  Your goal is to get to mile 24 by 3:38, mile 25 by 3:48, mile 26 by 3:58, and then close strong for that 4 hour (or better) finish!
The number one reason for losing speed in a marathon is to hit the wall, read our tips to avoid this: